Batch Execution in Drive Explorer
As mentioned in the apps script guide, maximum execution time of any add-on script is 6 minutes for Gmail users and 30 minutes for Google Workplace (G Suite) Business/Enterprise/Education accounts. If you have to process a lot of files with so many nested sub folders, there are chances that Drive Explorer will exceed the max execution time.
In that case, Drive Explorer batches the process so that it can process as many files as it can. Batching is a workaround for the limitation Google has enforced. Under the hood, Drive Explorer takes a break for some seconds before getting back to listing your files. When batching happens, you will get to see a notification like the one below.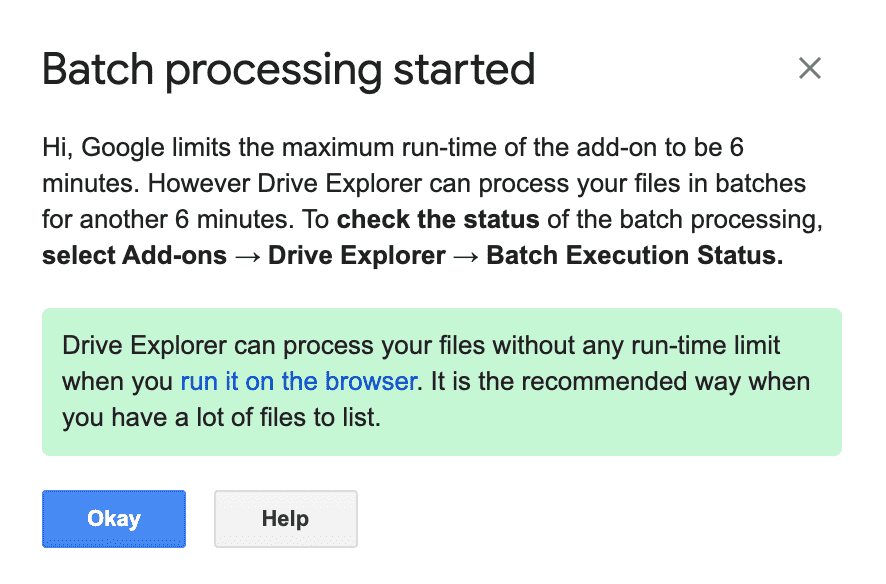 You can check the status of batch execution anytime by selecting, Extensions → Drive Explorer → Batch Execution Status.