Using from the Google Drive
You can select one or more files/folders in your Google Drive dashboard, right click, Select Open with and click on Drive Explorer to list the file details on your browser (Refer to the image below).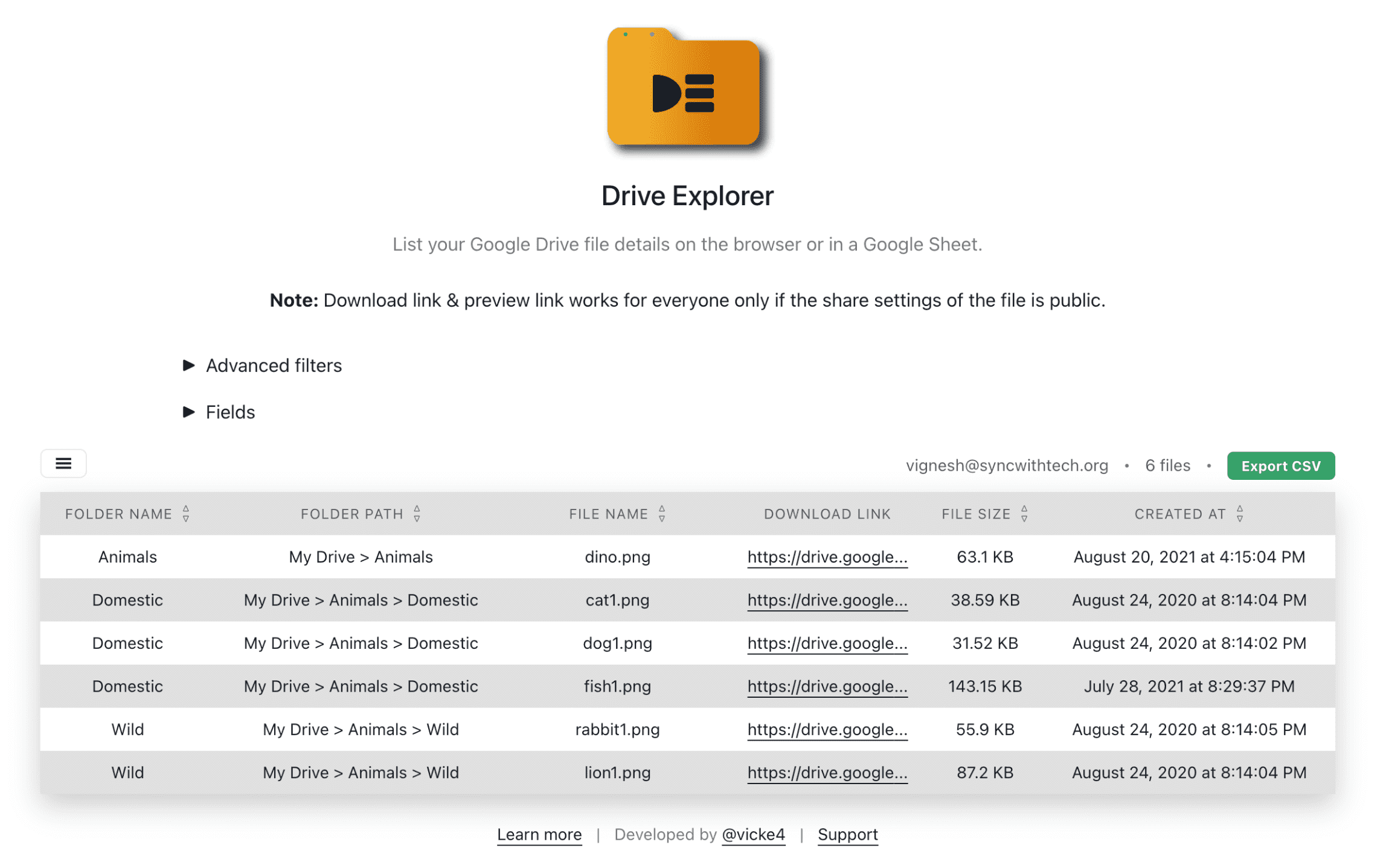 Motivation
Though you can fetch enourmous amount of data in a Google Sheet with Drive Explorer, sometimes you just want minimal data of a selected set of files. In that case, you don't have to open a Google Sheet as Drive Explorer can do its magic in a browser tab.
File name
Description
Thumbnail
Download link (Right click, select Copy Link Address to share with others)
Preview link (Useful for images to directly render it in the browser)
Created at
Last modified at
Size
File type
File extension